greeting
Dear Expat residentce in Japan,.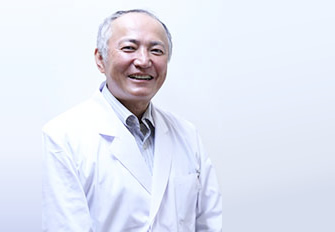 Welcome to Japan!
Japan offers a delightful blend of ancient and modern culture, history, delicious food, and friendly people. We are proud that Japan is a beautiful, safe, and comfortable place to live.
I hope you enjoy your life here.
My name is Dr. Kazuhiro Fukumashi, D.D.S. , Ph.D. and I am a specialist in Orthodontics, trained not only in Japan, but also in USA, with a specialized Orthodontics practice in Yokohama.Do you enjoy Japanese life? First, you wondered about different culture, different food, different language.
I think Japan is very beautiful, safety, comfortable country. I hope enjoy Japanese life. city.
If you and your family are thinking about orthodontic treatment, please consider these recommendations:
First, I recommend selecting a Doctor specializing in the practice of Orthodontics. General practice Dentists offering Orthodontic treatment often do not have the experience necessary to provide the best Orthodontic care. Indeed each year we treat 10 to 20 patients who were not satisfied with the Orthodontic treatment they received from a general practice Dentist.
There are not many specialized Orthodontic practices in Japan.
Second, I recommend selecting a Doctor who is a member of Japanese Association of Orthodontists (JpAO). The association website is at http://www.jpao.jp/foreign/en/. JpAO promotes excellence in Orthodontic practice and sets ethical standards for member Orthodondists. For example, according to the rules of JpAO, we can refer you to a new Orthodontist in Japan or outside of Japan as well as provide partial refund or transfer of fees you have paid, in the event you move to a different location.
Anyway, please select your Orthodontist carefully.
When I was young, I spent some time studying in the United States. I did not know the language or culture very well but many kind and generous people showed me wonderful hospitality and helped me a lot.
This kindness I will never forget.
Now I am happy to return the favor to foreigners in my country.
If you have any question please contact me: fukumashi@yokohama.email.ne.jp
Sincerely,
Kazuhiro Fukumashi. D.D.S., Ph.D.
Active member of American Association of Orthodontists, Regular member of the Edward H. Angle Society of Orthodontists, Southern California Component (http://www.anglesocal.org)
Degree of Orthodontics Specialist, Japan Orthodontic Society
Typical Fees
| | |
| --- | --- |
| Initial Orthodontics Consultation including 16 photos and one X-ray. | ¥3,000+tax. |
| Comprehensive Evaluation including many X-Rays, Impression for Model, and complete clinical examination | ¥25,000+tax. |
| Saliva check for Caries prevention | ¥3,000+tax. |
| The Caries Prevention Lecture | ¥3,000+tax. |
| Diagnostic fee | ¥15,000+tax. |
| Instruction in Oral Hygiene and Caries Prevention | ¥4,000+tax. |
| Orthodontics treatment (Full Course) fee | ¥650,000~¥800,000+tax, depending on diagnosis. |
| Miscellaneous Treatment fee | ¥1,000~¥5,000+tax, depending on the requirement |
About Appointment
We use a Web Appointment system.